Your trusted partner for dreams coming true

---
Easy and flexible loan repayment options.
At The Bank of Baroda (Guyana) Inc personal loans are designed especially for salaried individuals and business owners at a very competitive repayment plan. Borrowing for the first time can start at G$300,000 at a 20% interest rate and 24 months repayment period.
Personal loans can be obtained for several purposes;
Household articles
Education
Vacation
Etc.
Complete Loan Application Form
Quotation/ Estimate
Recent Pay Slip & Job Letter
Tin Certificate
Proof of Address (not older than two months)
2 Passport sized photographs
Documents for guarantor (If applicable)
Terms and Conditions Apply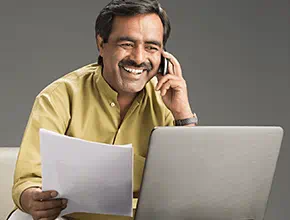 Request Callback
Please fill in these details, so we can call you back and assist you.