Prepare for your future

---
Open your term deposit account today
This allows high returns on your savings even for a short period of less than 1 year.
Minimum Deposit G$100,000.00
Period of Deposits
3 Months
6 Months
12 Months
---
Interest
The rate of interest depends on the maturity period and is being paid at the end of that period.
---
Signature of the Depositor
Every Account holder will be required to give specimen of his/ her signature for record in the presence of an authorized officer of the Bank at the time of opening of the account. All documentations regarding the term deposit accounts hereafter, (i.e. Closing/Renewal) must be signed strictly in accordance of the specimen signature.
---
Automatic Renewal of Deposits
A Matured term deposit will be renewed on its dew date itself, for further period that was selected at a rate applicable at that time.
---
Deposit Certificate
A Deposit Certificate is issued to customers when the account is opened. The certificate must be presented when closing or renewing deposit accounts.
---
Requirements for Term Deposit Accounts
Must maintain a fully KYC complied Saving Bank/ Checking (Individual) Accounts with us.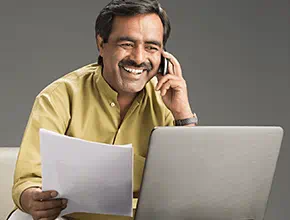 Request Callback
Please fill in these details, so we can call you back and assist you.